On April 14, Oregon Tea Party will host the 4th Annual Tax Day Tea Party Rally. This year's event will be a little bit different. The rally will be indoors, and will feature nationally renowned citizen journalist James O'Keefe. Also invited is Breitbart.tv Editor in Chief Larry O'Connor.
Word is James will have something pretty interesting to unveil at the rally. If his recent work uncovering voter integrity gaps in New Hampshire and Vermont are any indication, local pols might also have reason for concern.
In addition, Larry O'Connor is invited to share his remembrances of Andrew Breitbart, as well as his admonition to all citizen journalists to keep Andrew's mission alive.
There's a reason all these national icons are so interested in Oregon. Portland is the epicenter of the worst elements of big government, the marxist Occupy movement, and radical environmentalism. The Oregon Tea Party is widely recognized as the toughest Tea Party in the nation, due to the monumental uphill climb faced by conservatives.
This year's event promises to be one to remember.
Oregon Tea Party asks that you register online prior to the event.
Here are the details:
Contact
Aaron Stevens
Oregon Tea Party
oregonteapartypac@gmail.com
503-539-3541
When
Saturday April 14, 2012 from 6:30 PM to 9:30 PM PDT
Where
Emmert Recreation Center
11791 SE HWY 212
Clackamas, OR 97015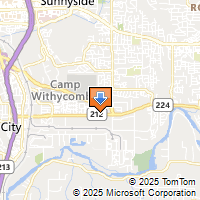 Driving Directions
OTP Tax Day Tea Party – Featuring James O'Keefe
Join Oregon Tea Party for a 4th Anniversary Tax Day Tea Party Celebration featuring special guest, James O'Keefe. There will be food, drinks, and music by singer/songwriter Brian Futch.
Tickets are $20.00 in advance online, $25.00 at the door.
All proceeds go to Oregon Tea Party PAC to help fund our activities in this very important election year.
Each paid admission will receive 2 drink tickets to sample some of the best local Oregon Beer & Wine, as well as complimentary non-alcoholic drinks and food.
Food, drinks and socializing with fellow Patriots
Oregon Tea Party Chairman John Kuzmanich on 2012 plans
An acoustic performance by singer/songwriter Brian Futch
Tea Party retrospective video featuring Oregon highlights
A tribute to Andrew Breitbart
Special guest, James O'Keefe
We look forward to seeing you there!
Please register online prior to the event:
Paid for by the Liberty Coalition PAC dba Oregon Tea Party and not authorized by any candidate or candidate's committee.
Legal Requirement for Collection and Reporting: Federal law requires us to use our best efforts to collect and report the name, mailing address, occupation and name of employer of individuals whose contributions exceed $200 in a calendar year.
IRS Notice Requirement: Contributions are not tax deductible.